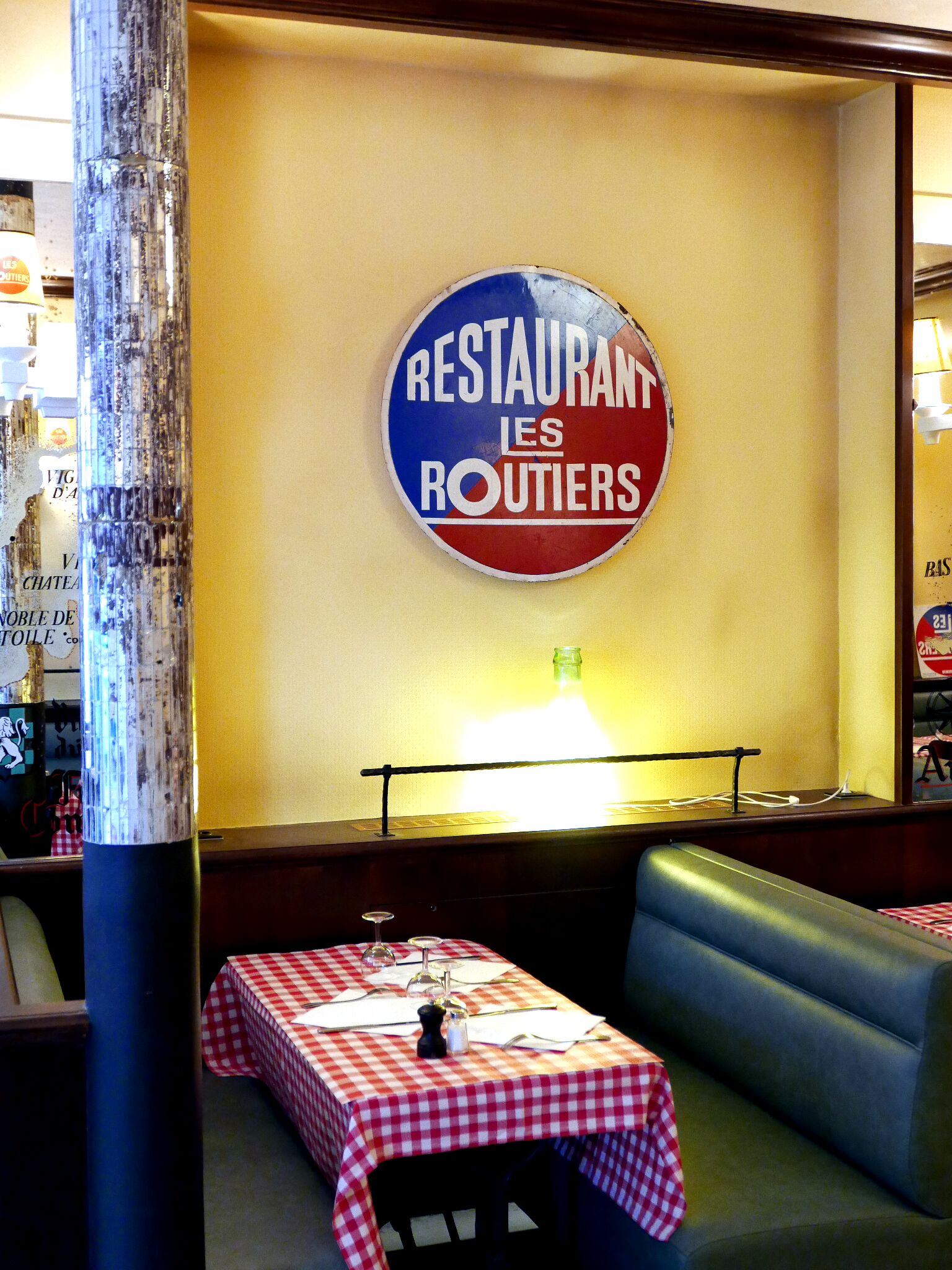 YOU'VE JUST ARRIVED AT AUX BONS CRUS. RELAX AND ENJOY A GOOD GLASS OF WINE !
---
Welcome to Aux Bons Crus, the true Parisian Bistro, the one you dreamt of. Sit down, relax and enjoy our family recipes from the region of Lyon, the land of famous chef Paul Bocuse! The menu offers simple yet delicious dishes made with fresh ingredients, every day.
Add to that an extensive wine list with very smooth prices. From Chablis to Sancerre, Saint Emilion to Chateauneuf-du-Pape, you will definitely find a wine to your taste and budget, pairing your dish perfectly.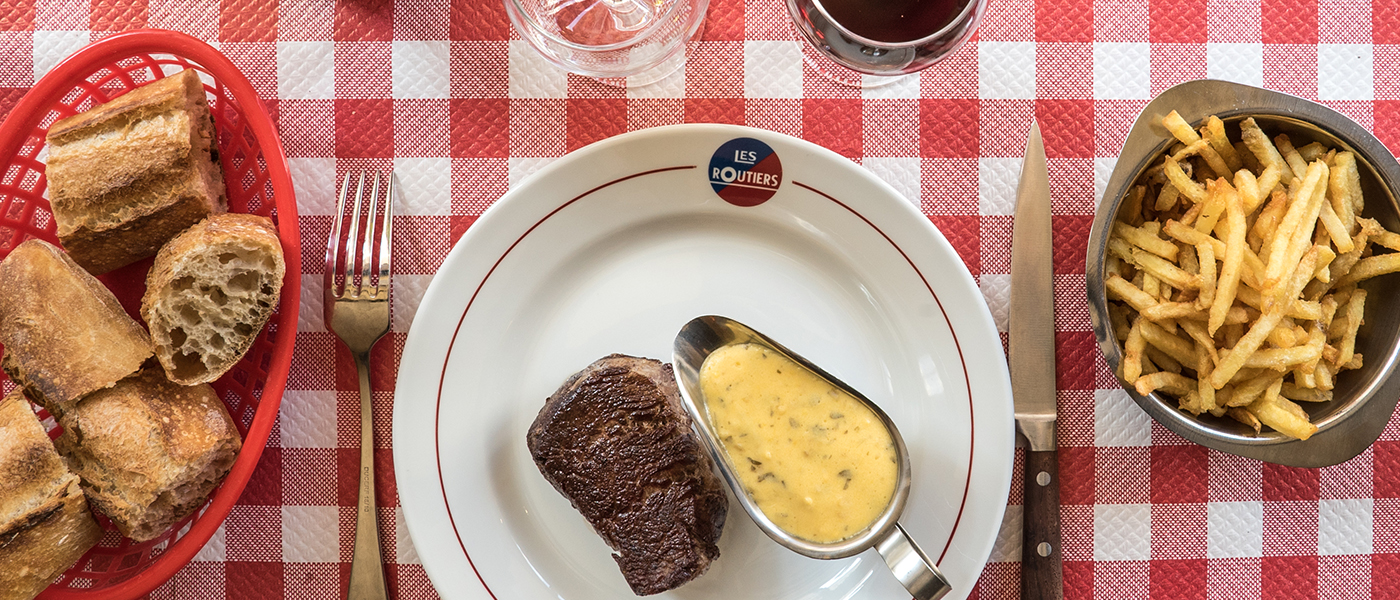 Carte
"Cuisine soignée, tout au beurre"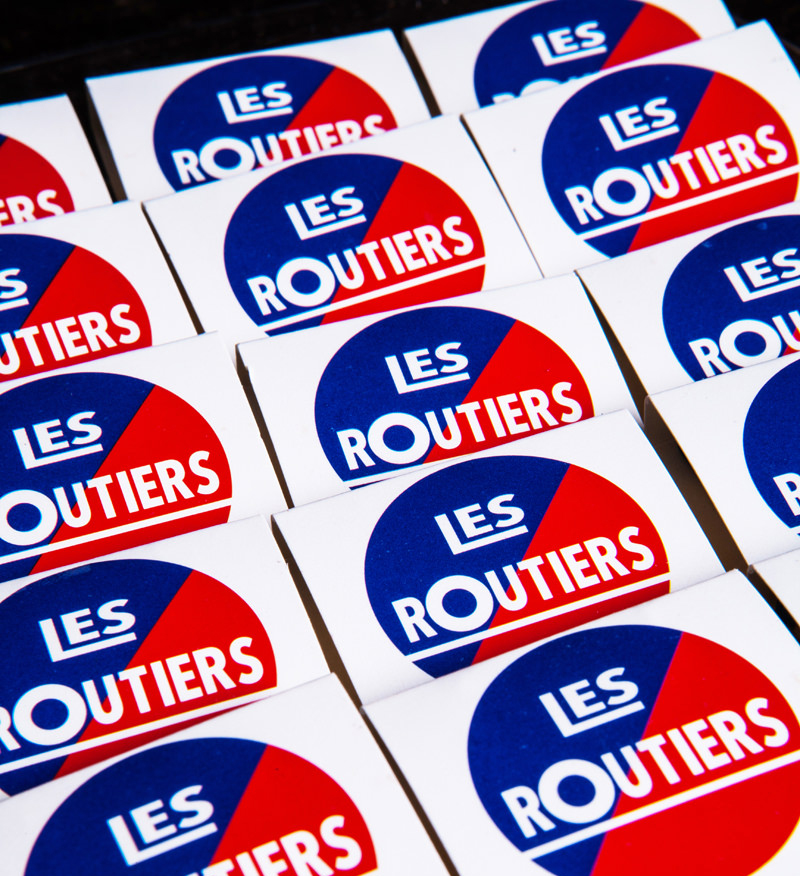 Salué par les routiers !
---
The authenticity of our restaurant is backed by a label we proudly display: "Les Routiers". The label and Restaurant Guide is very well known in France for referencing the good tables along the roads since the 1930's. It guarantees a good value in a typical French bistro atmosphere. The Guide was originally created for the truck drivers and the more modest families who couldn't afford the restaurants offered by the prestigious Michelin Guide. Hence the slogan of Les Routiers « Une halte chez un routier, c'est l'assurance d'un bon repas peu coûteux ! » (Stopping at a Routier is the assurance of a good meal for less !)

Aux Bons Crus on instagram